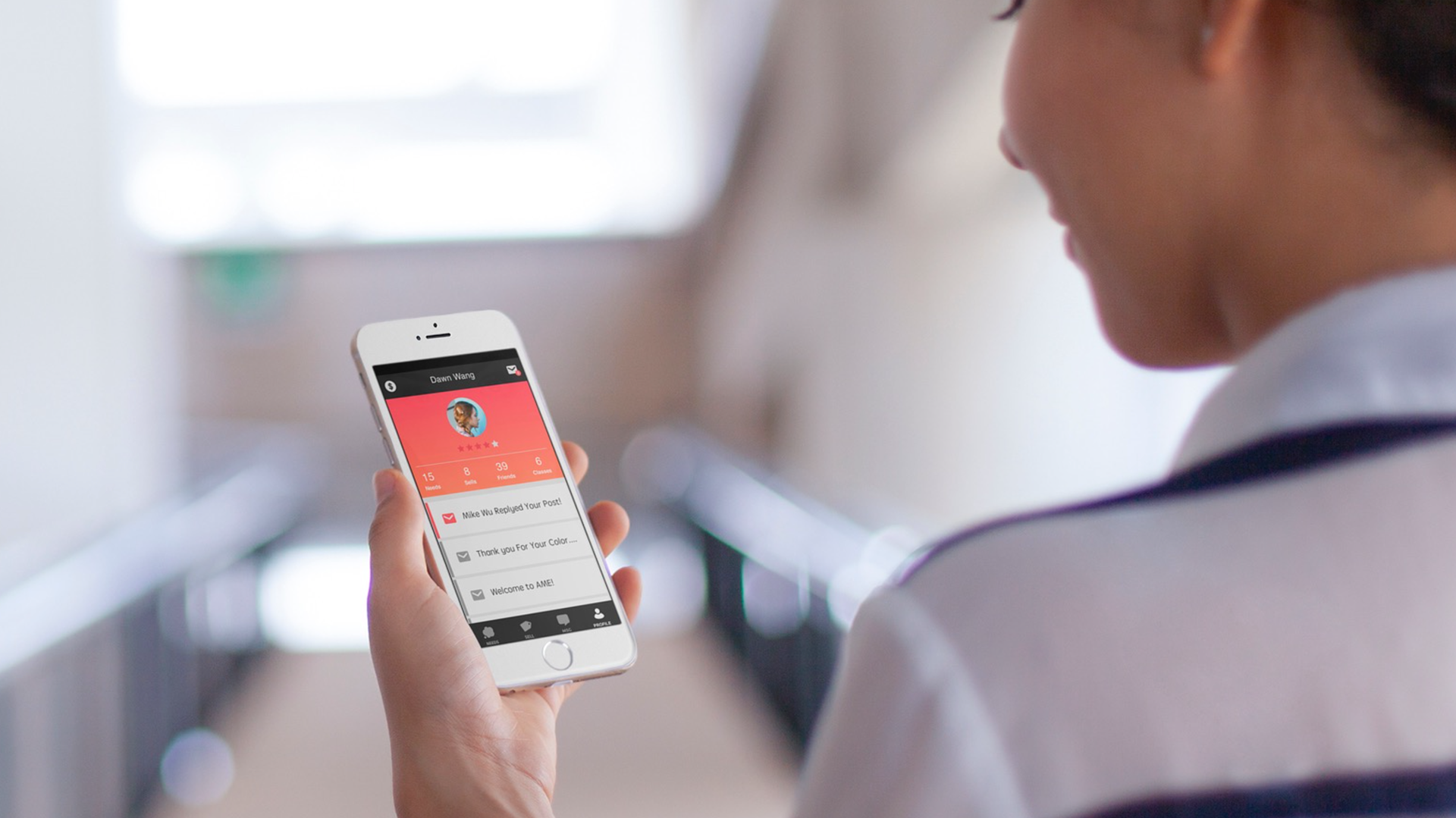 One man's waste is another man's treasure.

Ame.com

is 

a web-based market that gives students a place to exchange materials.

 
There are two things that I want to be clear. First, I don't want this market to involve money. Second, I want the exchange to be neutral and beneficial to both sides. 
My thought is to create an online market that is credit based. It will quote how much credit value your art materials have, so you can list your price based on the quote. In addition to selling based on credit, buyers will pay in the same manner. The site encourages people to be both the seller and the buyer, so through the exchange, people build their credit. The site is not only for individuals but also for schools and companies. Companies can exchange their stuff with each other and with individuals. In the beginning, we will give out free credit for people who help to promote the site. It will first open to SF local artists and art students. We hope later it will spread out to the whole country.
Part 1: Mobile Experience
A new user Dawn sells her color pencil online to Mike.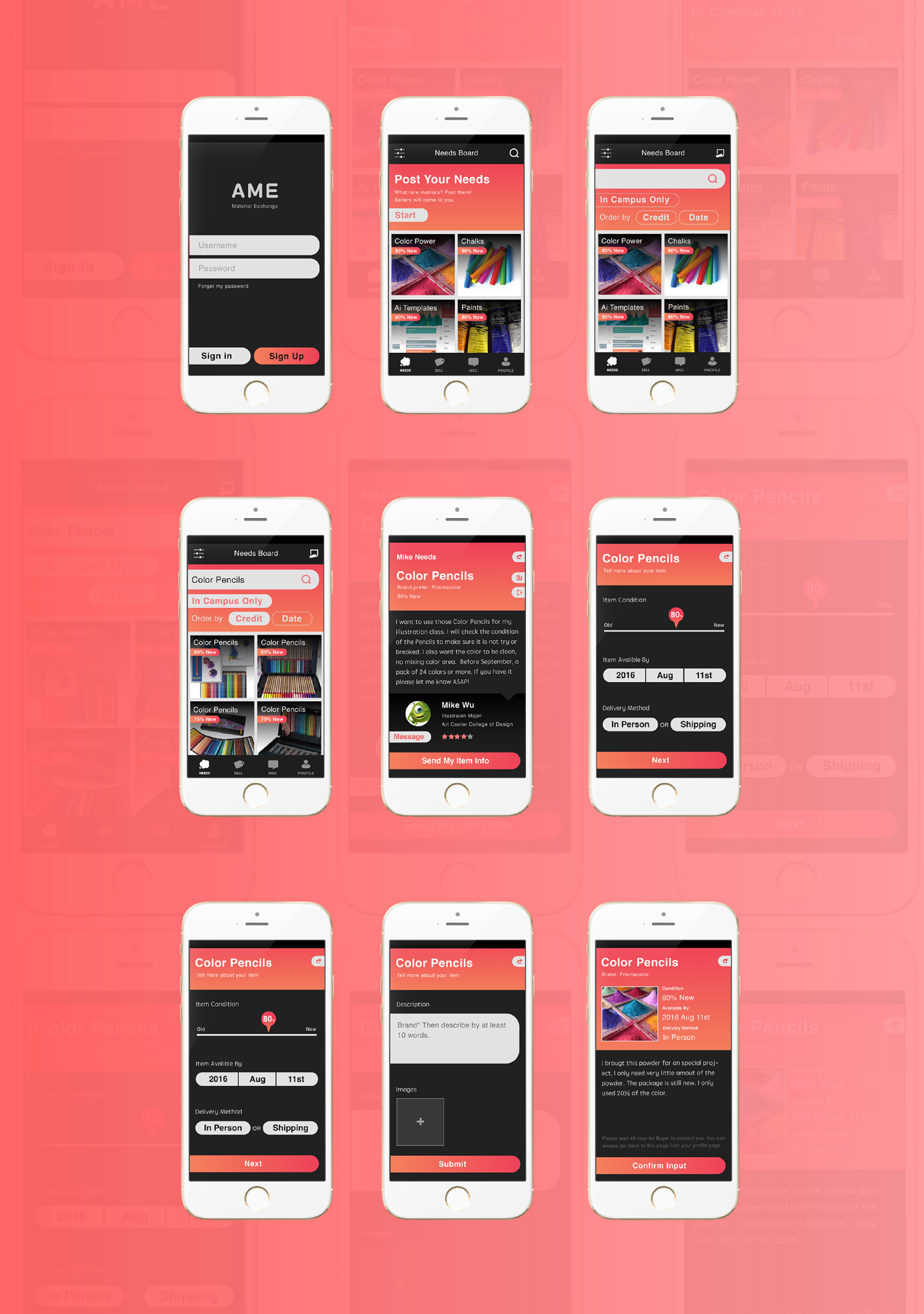 Part 2: Desktop Experience
User Mike receives the message from Dawn.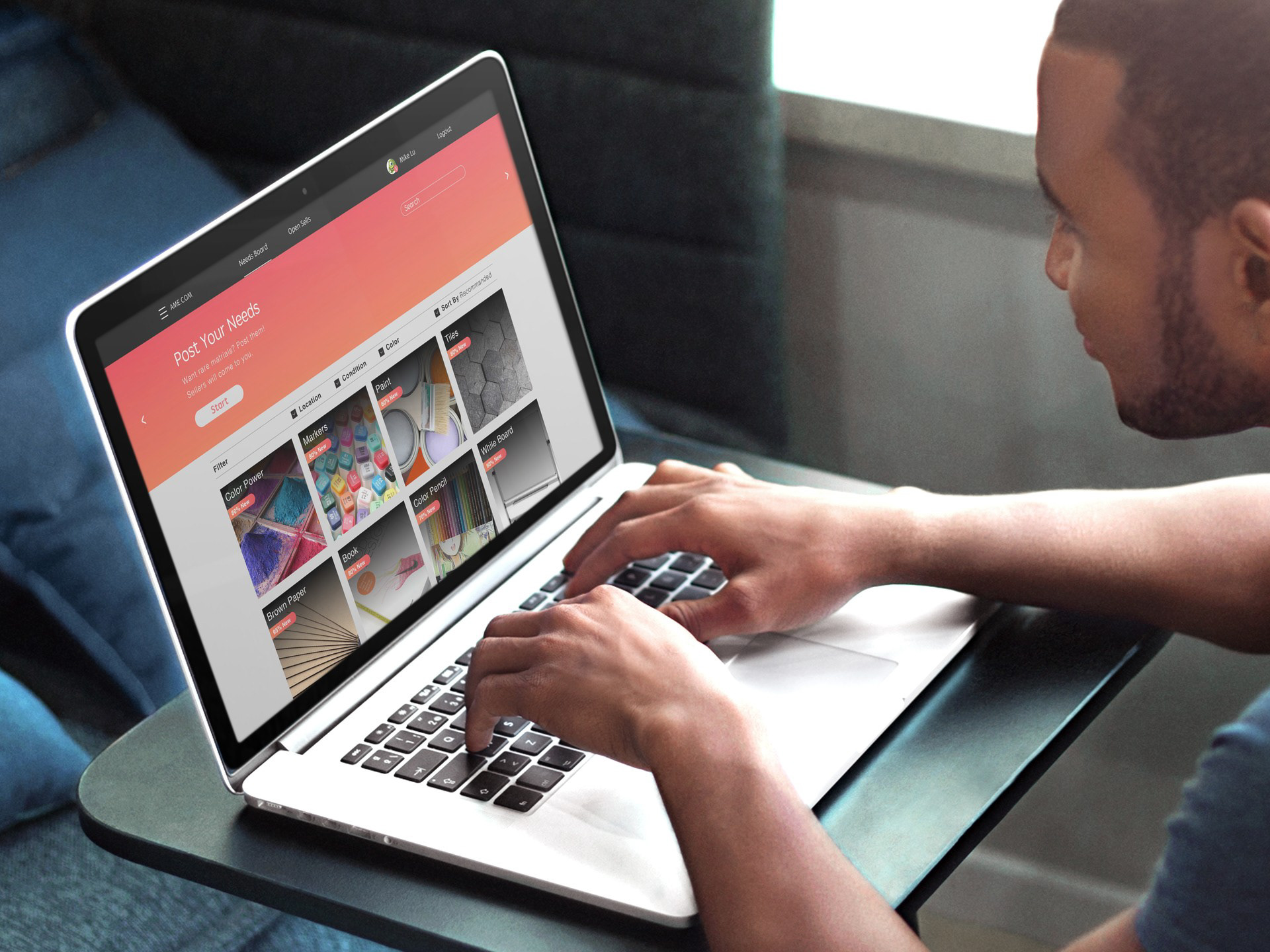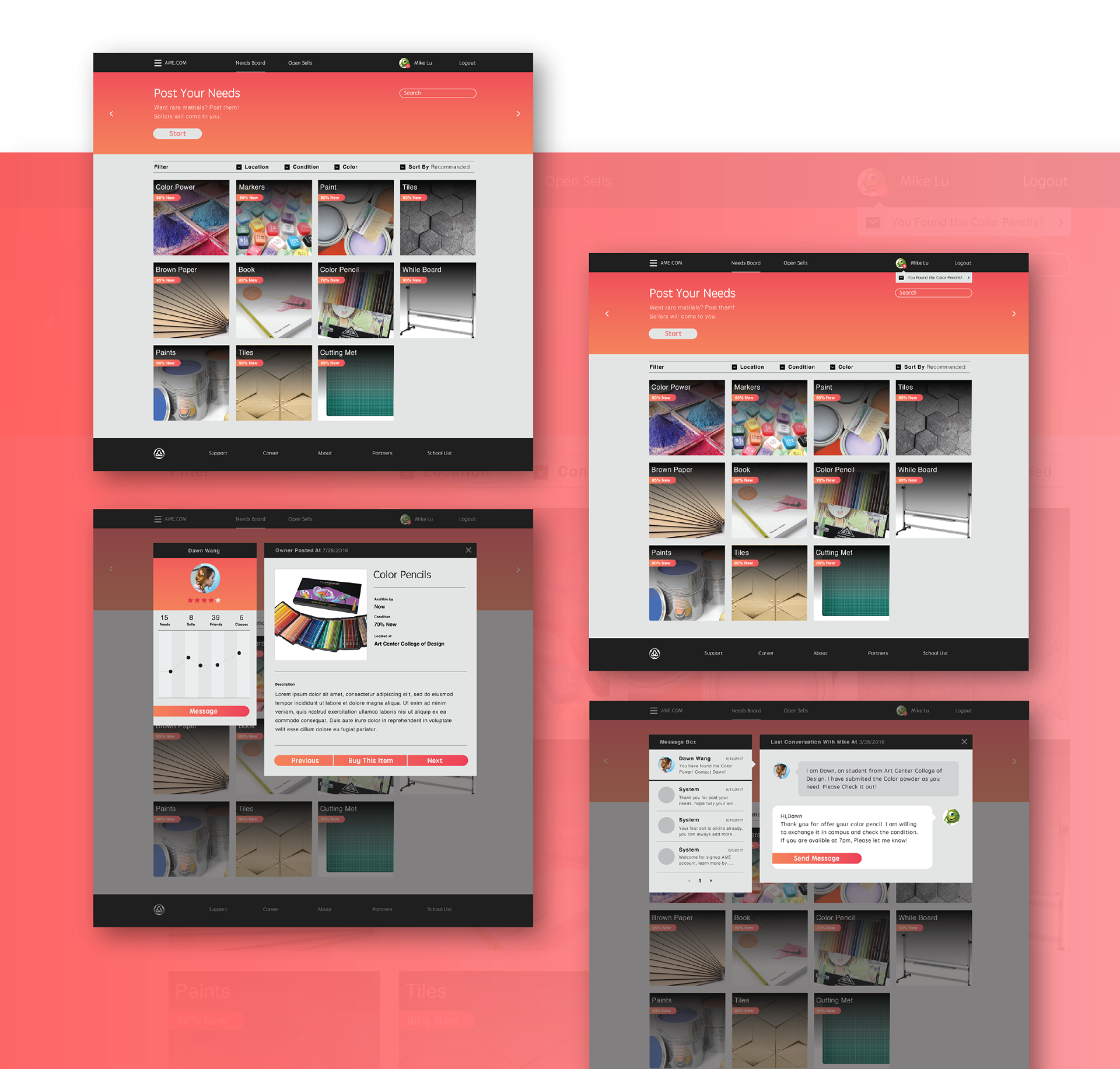 Part 3: Mobile Experience
User Dawn receives Mike's massage and choice to meet at the campus to exchange their materials.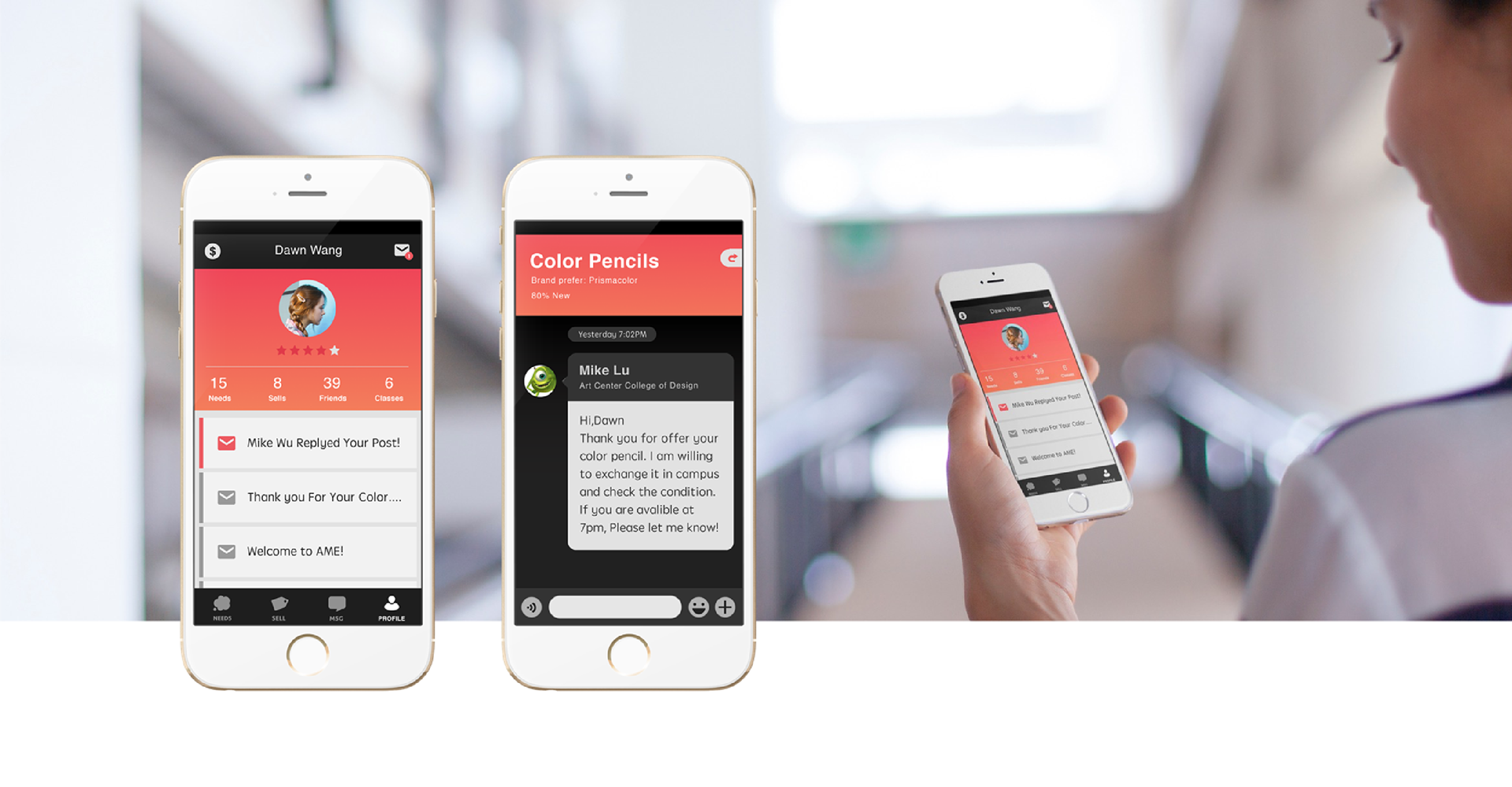 Part 4: Mobile Experience
User Mike and Dawn meet at the campus use and pay by credits.